Do you feel stuck with your blog? Maybe your page views are staying the same month after month or maybe you're struggling to bring in new readers. No matter what you are struggling with, you're not alone!
Every blogger struggles at some point. The key is finding out what's preventing you from becoming a better blogger.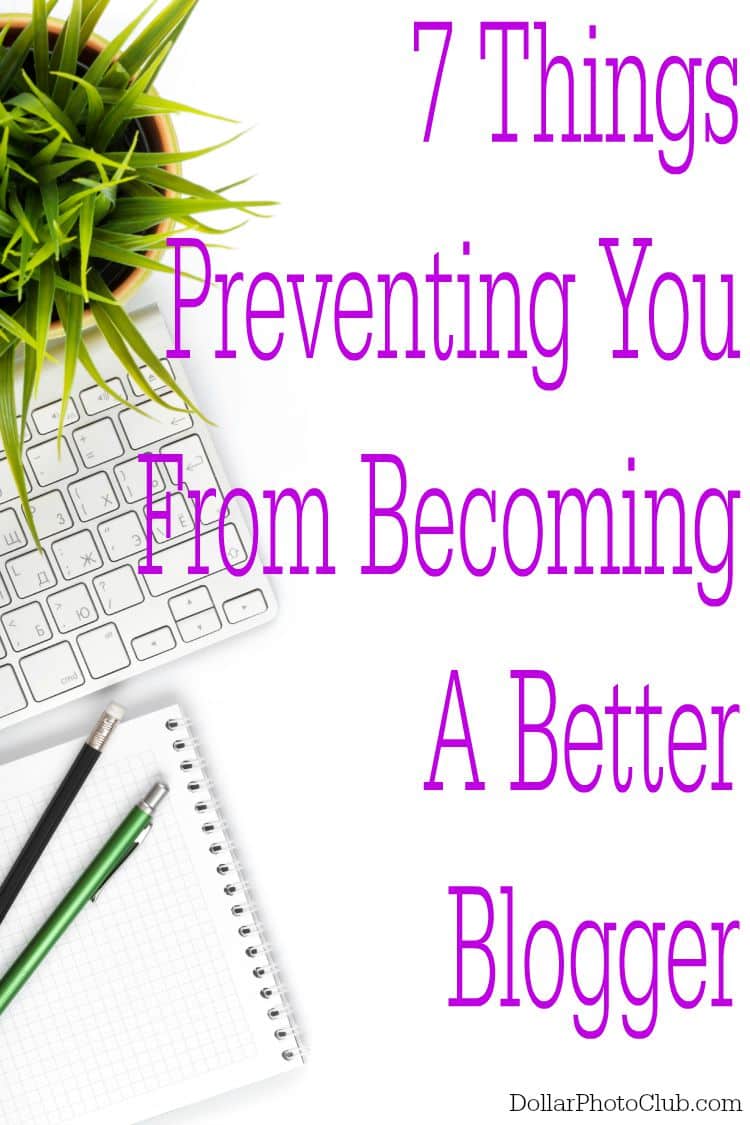 7 Things Preventing You From Being A Better Blogger
You're Not Organized – Staying organized is so important when it comes to running a successful blog. Take the time to create an editorial calendar and even a social media calendar. You'll be so much better off for it.
Not Being Original – Yes, I know that almost nothing on the internet is original but that doesn't mean you have to copy everyone. Use the internet for inspiration and then turn it into something unique to you and your brand.
Overthinking It – Seriously, get out of your head and just do it! If you overthink every blog post, chances are you'll never publish anything. Don't worry about what other people think you simply can't please everyone.
Comparing Yourself to Others – There are always going to be "bigger" bloggers and there will always be bloggers getting free trips or more sponsored posts than you. Just worry about yourself and how you can make your brand even better. Turn that jealousy into productivity! If you want something that another blogger has, make it a goal and work towards it.
A Sloppy Web Design – I hate to be so blunt, but it's going to be hard to make progress in the blogging world without a decent looking web design. This doesn't mean you have to spend hundreds or thousands of dollars, just make a few tweaks to clean up your site. Make sure your layout is organized, have a readable font and make sure your content is easy to find.
You Don't Network – A big part of blogging is networking. Now, I'm not the most social person on the planet but networking online is so much fun. You get to know so many wonderful people that have the same common interests as you. No-one gets my love for blogging like my blogging buddies do.
Thinking You Know it All – Things are always changing in the blogging world and if you aren't open to change, you can't move forward. Always be willing to learn and try new things, it will make a huge difference! You will never know everything about blogging.
[mailerlite_form form_id=8]
If you enjoyed this post make sure to check these 5 blogging productivity tools.