Being married isn't a right, it's a privilege. You could easily lose your spouse if you are taking him or her for granted.
If you want to better your marriage then you need to stop taking your spouse for granted and make him or her a priority and read up on my other marriage tips.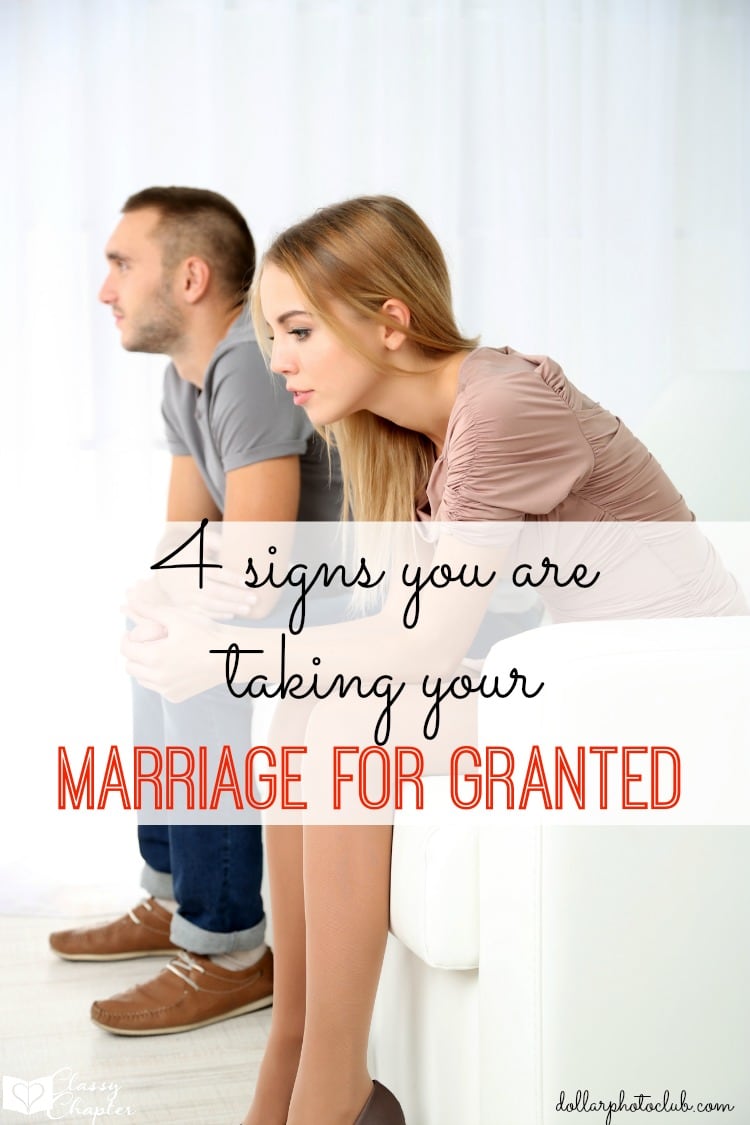 Are You Taking Your Marriage for Granted?
You don't value your spouse's opinion – Marriage is an equal partnership and you need to value the opinion of your spouse. You might not always agree, but there still needs to be a level of respect in your marriage.
You don't make your spouse a priority – If you are always too busy to make time for your spouse, there's a problem. If you would rather watch TV, clean house, go out with friends or any other activity that takes away from quality time with your spouse, you might need to rethink things. Your spouse should always be a priority.
You no longer want to have sex with your spouse – Sex is an important part of any marriage. Even if you don't feel that you need to have sex, your partner might not feel the same. You need to ensure sex is still a priority in your marriage.
You talk down to your spouse – Have you ever been out in public and you hear someone talking down to their spouse? I know I have and it always baffles me that someone would talk down to their spouse. Again, your spouse is your equal, not your child. Your spouse doesn't need to be scolded by you in private or in public. If you are talking down to your spouse on a regular basis, that's a pretty good sign you are taking your marriage for granted.
[mailerlite_form form_id=4]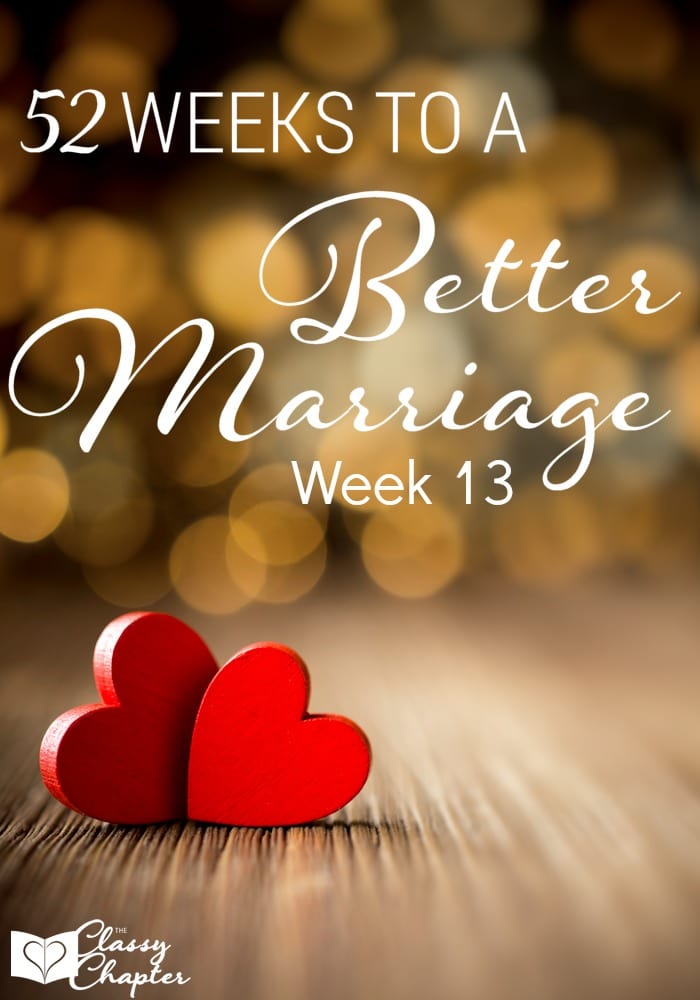 If you enjoyed this post make sure to read my post on 7 Things To Do If Your Marriage Is Suffering.