Just wait until you try these Weight Watchers Garlic Parmesan Pretzels! They're so good, you're never going to want to try pretzels any other way! (and one pretzel is only 2 points!) I'm on the blue plan, so you'll want to adjust if you are following a different plan.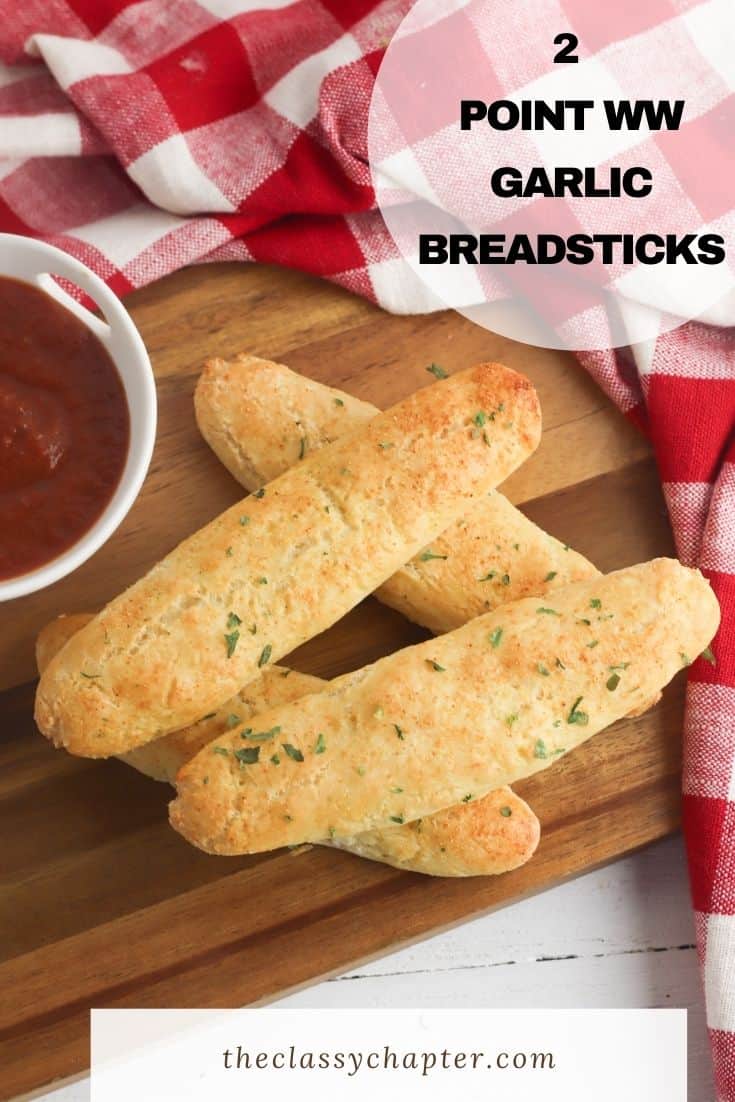 Weight Watchers Garlic Parmesan Pretzels
When it comes to enjoying homemade pretzels and trying to stay on track with points, you might not ever think you're going to find low point pretzels.
Why spend your time looking at the store when you can easily just make your very own pretzels yourself? In a short amount of time, you'll be chowing down on WW pretzels and not having any guilt at all to worry about. And the best part?
These Weight Watchers Pretzels are so crazy good! You're not going to believe that these are actually "legal" for you to have on your diet. But they are!
Can you make these WW Pretzels different flavors?
For sure. You can make them butter flavored or even add a tad bit of honey to add some sweetness. Just bear in mind that any changes that you make will change the points level so you need to be aware of that.
Can you make Weight Watcher Pretzels ahead of time and bake later?
You bet! If you're needing a simple recipe that you can easily meal prep and cook later, this is the one for you. Just make up the dough, and have it ready to go for whenever you're ready to go!
Are you looking for other Weight Watcher recipes?
Having fun snacks on hand is key to staying on track with your eating habits. This is why I look to meal prep a bit and have some other weight watcher recipes handy for when I'm ready to cook. If you like this simple snack recipe, make certain to check out this Weight Watchers Cheesecake as well!
Weight Watcher Meal Planning
Being able to meal plan is a game-changer when it comes to overeating and snacking. You can also look over my Weight Watchers Meal Plan and see what I eat on a consistent basis.
Once you get the hang of it, you'll see that meal planning isn't that hard at all!
Fun Ways to Enjoy these Weight Watchers Garlic Parmesan Pretzels
Bake them up for yourself or share them with your friends. I love to enjoy them on the weekend since it feels like I'm "cheating" on my diet, even when I'm really not!
Are you ready to get this simple Weight Watchers Pretzel recipe? You're going to love the simplicity!

Weight Watchers Garlic Parmesan Pretzels
Prep Time: 10 minutes

Cook Time: 28 minutes

Total Time: 38 minutes

These Weight Watchers Garlic Parmesan Pretzels are so good! Only 2 points!
Ingredients
½ cup self rising flour
½ cup fat free Greek yogurt
½ teaspoon garlic powder
1 egg, beaten
1 teaspoon grated parmesan cheese
¼ teaspoon garlic salt
¼ teaspoon dried parsley
Instructions
Preheat oven to 350 degrees and line a baking sheet with parchment paper.


In a medium bowl, combine the flour, yogurt, and garlic powder until soft dough forms.


Separate the dough into two equal parts and roll each part into a 12-inch rope. Twist the ropes
into pretzel shapes.


Brush each pretzel with the beaten egg and season with parmesan cheese, garlic salt, and dried
parsley.


Bake in the preheated oven 25 minutes, then turn oven to 450 and bake for three to four more
minutes, until pretzels are golden brown.
Nutrition Information:
Yield: 4 Serving Size: 1
Amount Per Serving: Calories: 100Total Fat: 2gSaturated Fat: 1gTrans Fat: 0gUnsaturated Fat: 1gCholesterol: 48mgSodium: 321mgCarbohydrates: 16gFiber: 1gSugar: 3gProtein: 6g

Other Popular Weight Watcher Recipes!
Popular Weight Watcher Recipes
Don't miss these must try Weight Watcher Recipes!
These Weight Watchers Everything Bagels are so tasty and delicious.
The perfect low-point dessert.