One of my biggest struggles as a mom of 4 is finding the time to balance everything. By the time 5 o'clock rolls around, the last thing I want to do is think about dinner.In fact, more times than not, I'm angry that I have to cook dinner. I've decided to find easy recipes for teens to make in order to help me out at dinner time!
I'm angry that my kids are goofing off, my husband is watching TV and I'm in the kitchen cooking for THEM!
I know I should feel this way but sometimes I simply can't help it.
My solution?
I'm going to have my teen cook dinner twice a week. This will allow me to have the break that I've so been craving.
The problem? He knows how to make top ramen and french toast sticks. Serious parenting fail on my part.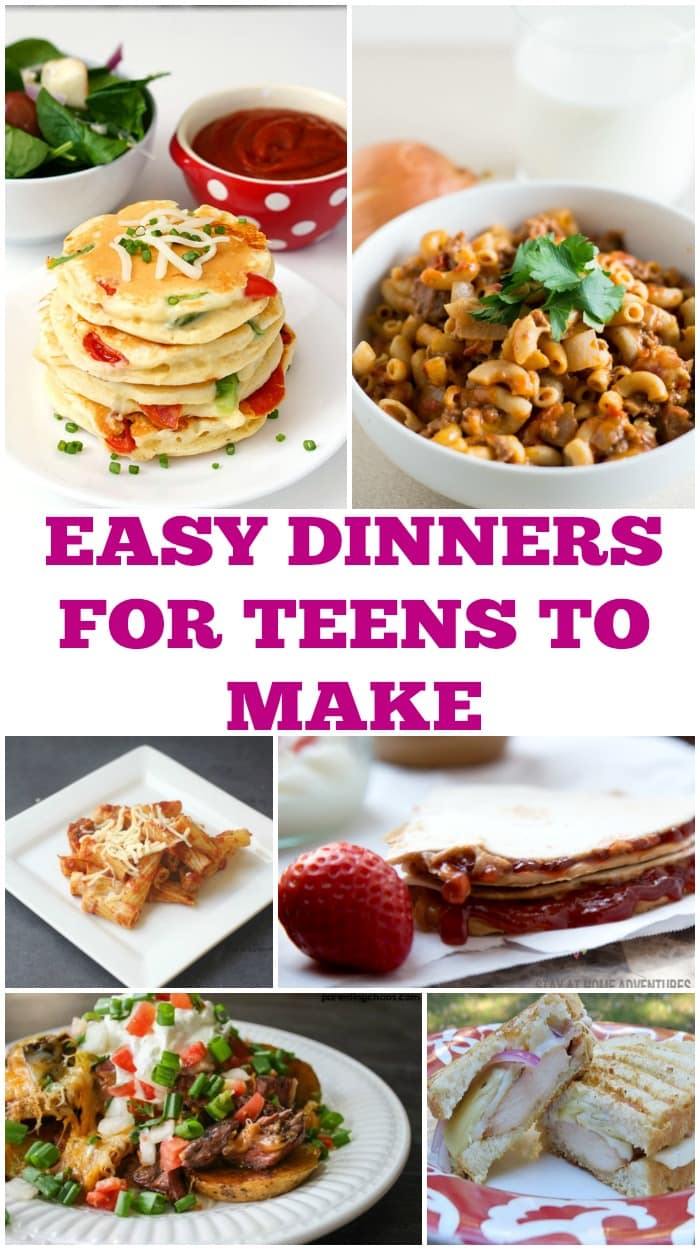 Easy Recipes For Teens To Make
Easy Chicken Fried Rice from The Classy Chapter
Loaded Steak Nachos from Parenting Chaos
Simple Goulash Recipe from Glue Sticks & Gumdrops
Easy Chicken Pasta Bake from The Classy Chapter
Sausage Onion & Potato Sheet Pan Dinner from Wondermom Wannabe
No Mess Sloppy Joe's from Parenting Chaos
Chicken & Artichoke Panini Sandwich from The Classy Chapter
Peanut Butter & Jelly Quesadilla from My Stay At Home Adventures
Microwave Shrimp Primavera from Wondermom Wannabe
Pancake Pizzas from Happiness is Homemade
30-Minute Chicken Pad Thai from The Classy Chapter
Easy Homemade Hamburger Helper from Glue Sticks & Gumdrops
Easy Fajita Chicken Bake from The Pinning Mama
Chicken Bacon & Green Bean Skillet from The Classy Chapter
[mailerlite_form form_id=6]
If you enjoyed this post, make sure to check out some of my other popular posts!
10 Things Your Daughter Should Know Before Her First Date