I love summer and all of the cute nail designs. These summer nail ideas are perfect for summer!
Tomorrow, I'm off to have a girls day with my daughter and her best friend. My daughter is so excited to go have her first mani/pedi! It's something she's been asking to do for a very long time.
While she won't be able to get fake nails put on, she still wants to get a cute summer nail design, which inspired me to look around the internet for summer nail ideas.
Secretly, I'm also excited to get some cute nails too. It's been way too long since I've had my nails done and honestly, my nails look a little plain right now. I've been looking all over Pinterest for cute nails for summer and I found several that I'm in love with!
I figured I'd share my findings with you in case you're also looking for some nail art inspiration.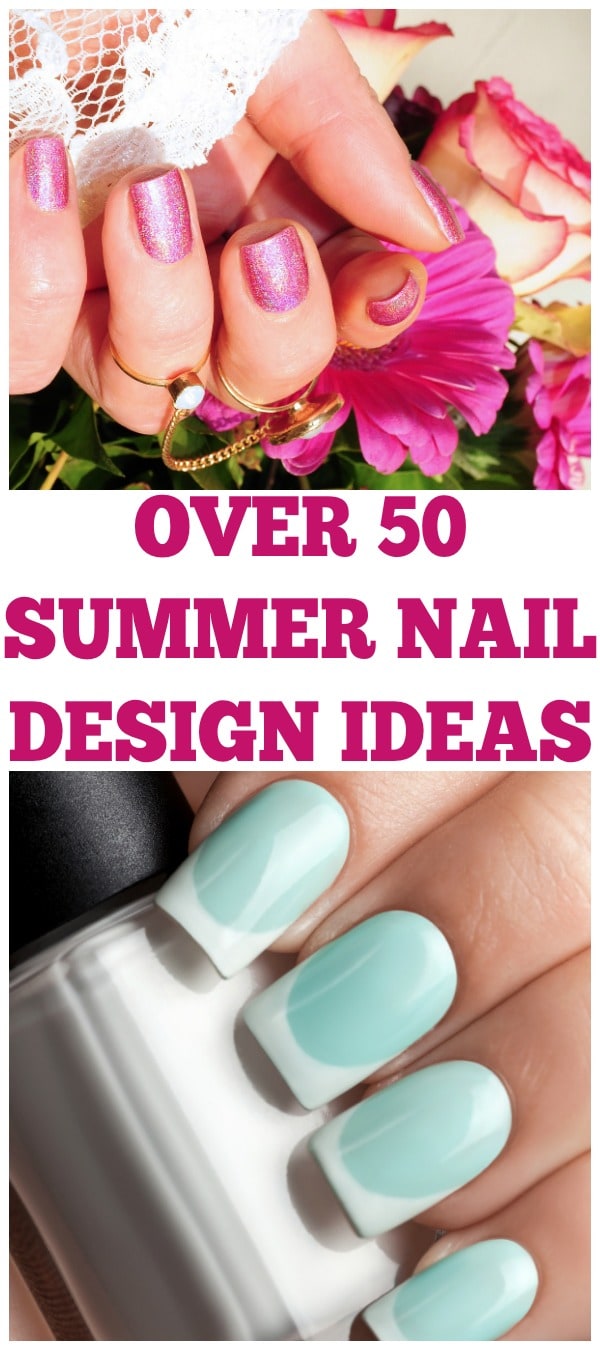 Summer Nail Ideas | Nail Designs for Summer
This site shows off 21 of their favorite summer nail designs. My favorite is the pink & yellow polka dots with the lemons. Super cute and perfect for little girls (and us big girls). This is a design that would look good all summer long!
These watermelon nails are adorable and I could totally see myself rocking these this summer. Watermelon nail designs are super popular during the summer months and with good reason. Adorable!
Get festive with this awesome 4th of July nail design. These nails are absolutely stunning and super fun! You will be very festive for the 4th of July.
I'm loving this huge collection of nail ideas. There are over 30 and each one is perfect for summer. So many cute ideas and there's plenty of ideas to change up your look all summer long.
I'm loving all of the bright colors on these summer nail designs. Bright reminds me of being happy and warm summer months.
[mailerlite_form form_id=3]
If you enjoyed this post make sure to check out some of my other popular posts!