So the other day my daughter and I went to WinCo as I was looking for cake mix and cereal for this post. She kept asking me why I was buying cereal and cake mix, I was explaining to her that I was going to do a post for my blog. One using cereal and one using cake mix. Her response was "why not use cereal as cake topping"!
Not knowing how it would turn out, I thought to myself what the heck, let's just go for it. So I'm happy to present to you my daughter's creation. Yellow cake with a crunchy ChexMix topping.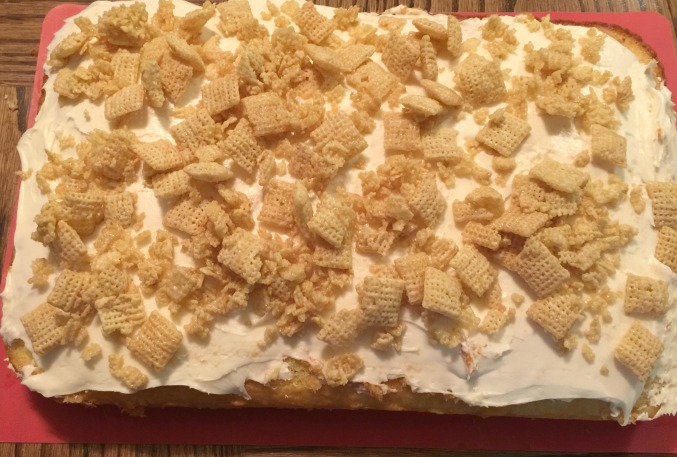 Now I have to tell you, it might not look that impressive but this was my 6-year-old daughters creation and I'm pretty proud of her.
Ingredients:
Directions:
Bake your cake according to the instructions on the box. While your cake is baking melt the butter in a microwave safe bowl. Add your Rice Chex to a zip lock bag, pour the butter over it, add in your sugar and then zip up the bag nice and tight. You'll want to shake the bag to ensure all pieces of the cereal are well covered in the butter/sugar mixture.
Once the cake is cooked and cooled down, frost the cake with your favorite frosting and then top with the cereal mixture.
Let me tell you, it's so good! The cereal has just the right amount of crunch and sweetness. So yummy!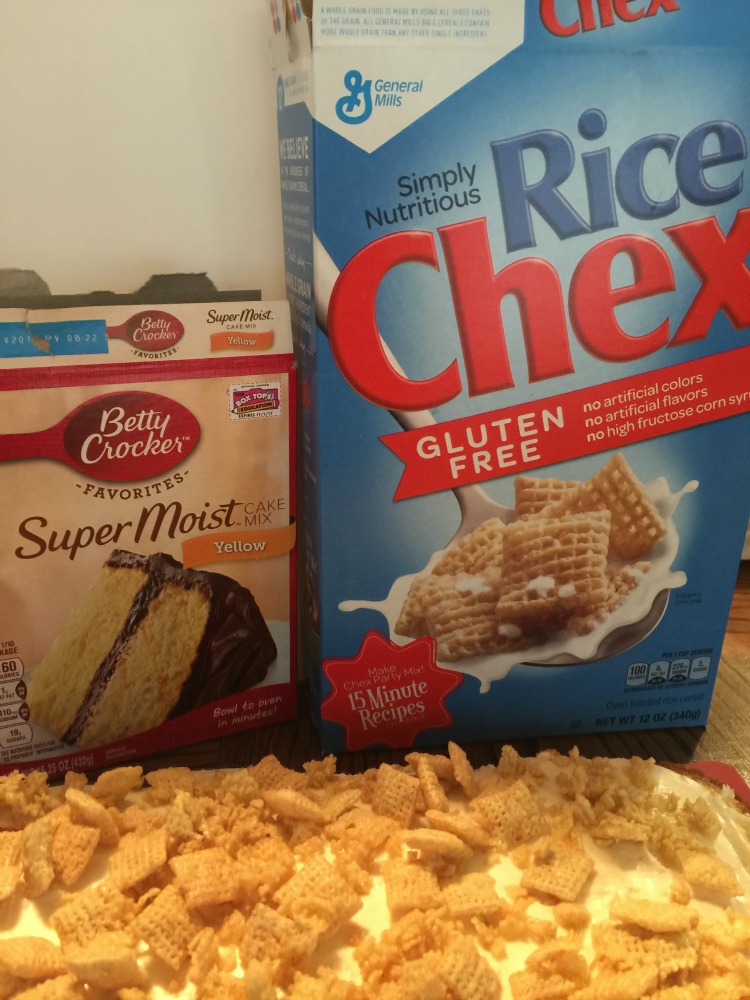 Do you want to create your own cake/cereal combination? Make sure to enter the giveaway!